THE BEST PLUMBING AND REPIPING COMPANY IN SAN JOSE
Have a leaky pipe made you wish you owned more buckets and towels? Have low water pressure turned your morning routine into a daily slog? Have a smelly drain made nose plugs seem like a smart investment? If any of these scenarios are true for you, it's time you found some solutions — that's where we come in.
At Knockout Plumbing & Repipe Inc, we specialize in providing top-notch plumbing services to homeowners in San Jose and the rest of Silicon Valley. When you work with us, you can expect rapid response times, outstanding customer service, and a commitment to quality that simply can't be beat.
After all, there's a reason why we're known as the top plumbing company in the area. Now's your chance to find out what that reason is and discover how we can help you solve your plumbing problems once and for all. Explore our site to learn more about what we can do, then contact us today to get started!
LEARN MORE

TOP-RATED PLUMBING SERVICES IN SILICON VALLEY
Plumbing issues come in all shapes and sizes, which is why it's so important to work with a local plumber who offers a wide array of plumbing services. From drain cleaning to plumbing fixture installation, we do it all so you can enjoy your home without worrying about leaks, clogs, and other annoyances.
In fact, the only thing that compares to the impressive range of our plumbing services is their level of quality. Whether you need a small pipe repair or a whole-home repiping, you can count on our highly-trained team to provide solutions that are budget-friendly and guaranteed to last. We know how important your home's plumbing system is to your everyday comfort, which is why we go above and beyond to get the job done right the first time, every time. If you live in San Jose or anywhere else in Silicon Valley, there's no better choice for plumbing services than us!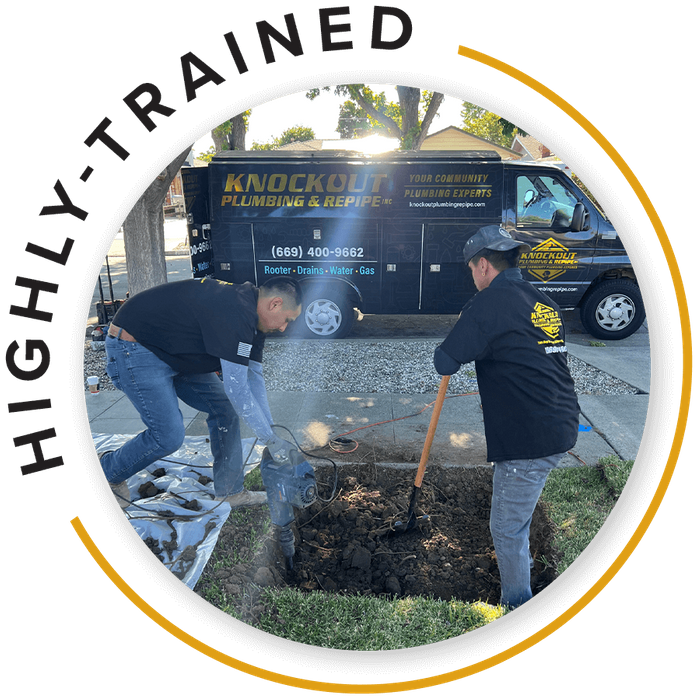 HOW OUR HIGHLY-TRAINED TECHNICIANS CAN HELP YOUR HOME
Our expert Knockout Plumbing & Repipe Inc. team can help Southern California homeowners by providing guidance and performing maintenance to keep their homes in good working order. We can help you navigate everything from repairing and replacing plumbing fixtures and pipes to installing new plumbing systems and even inspecting existing systems. Not only that, but by scheduling a consultation with the best plumbers in Silicon Valley, we can provide you with tips on how to best care for your residential plumbing system and what warning signs you should look out for.
By ensuring that your plumbing system is properly installed and maintained, the technicians at Knockout Plumbing & Repipe Inc. can help you avoid frustrating problems and costly repairs down the road. Explore all of our different plumbing and drainage system services below, and contact us today if you are experiencing any issues:
Faucet Repair & Replacement
Toilet Maintenance & Installation
Sink Repair & Installation
Garbage Disposal Repair & Replacement
Drain Cleaning & Sewer Repair
Water System & Leak Repairs
And More!
SIGNS YOU MAY NEED OUR PLUMBING SERVICES
Your Southern California home may require the services of our plumbing company if you start to notice a few common signs of system-related trouble. Should any of the following signs appear to be an issue, or are becoming more and more frequent, contact the team at Knockout Plumbing & Repipe Inc. today:

Low Water Pressure:
If you notice your shower or sink water flow seems to be lacking, it could be a sign of a leak somewhere in your plumbing system.

Water Leaks & Pooling Around Your Home:
If you're noticing water leaks around your home, or pooling in the basement or the yard, it's definitely time to call a plumber. These leaks can often lead to serious water damage if left unaddressed.

Slow & Backed-Up Drains:
If your drains are starting to drain more slowly than usual, it could be a sign of a clog. Don't wait until your drains are completely backed up — call our San Jose plumbing and repipe company to take care of the problem before it gets worse.

You Hear Strange Noises:
This could be a sign of a water leak or a clog. If you hear strange noises coming from your residential plumbing system, it could be an indication of a serious problem.

You Smell Foul Odors:
If you're noticing foul odors coming from your plumbing, it's a sign that there could be a problem with your sewer line. This is a serious issue that needs to be addressed by a professional immediately.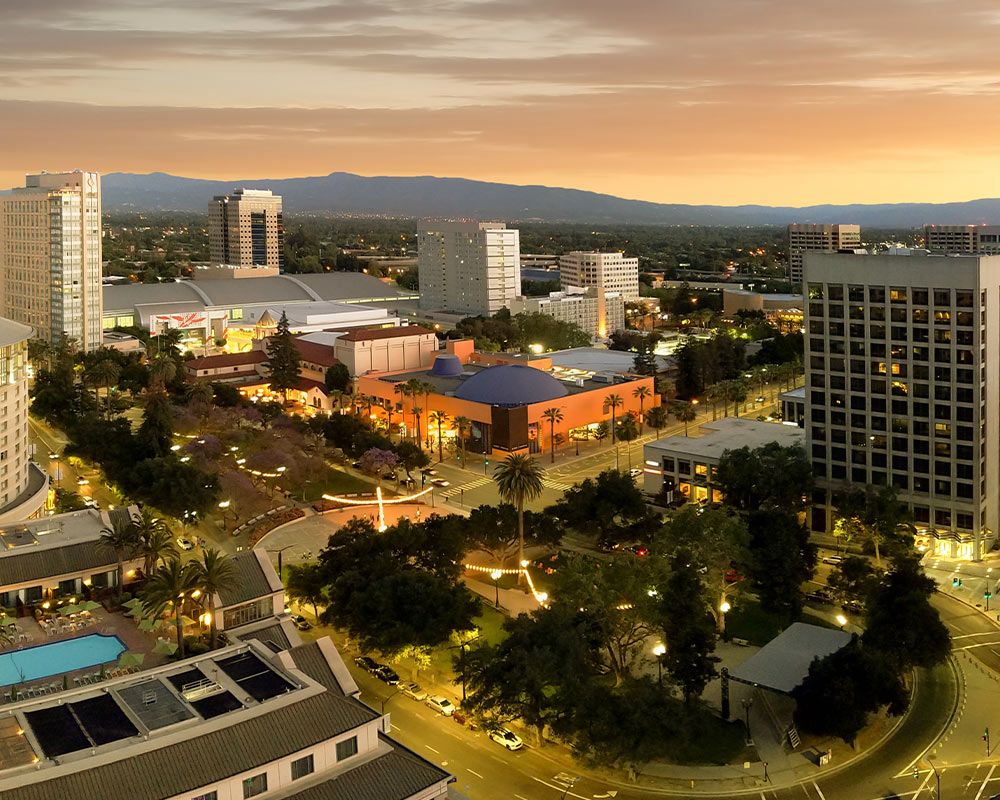 BENEFITS OF CHOOSING OUR SAN JOSE PLUMBING SERVICES
Knockout Plumbing & Repipe Inc. is your trusted neighborhood partner when it comes to exceptional plumbing services in the Silicon Valley area. Our fast response times are what separates our San Jose plumbing and repiping company from others, but our next-level workmanship is what causes customers to stay. We are available during the workweek if you have any questions, and we also have emergency plumbing services available after hours and on weekends if you run into any unexpected problems. Our highly-trained technicians are all prompt, reliable professionals dedicated to ensuring your complete satisfaction — don't be afraid to contact us with any plumbing questions!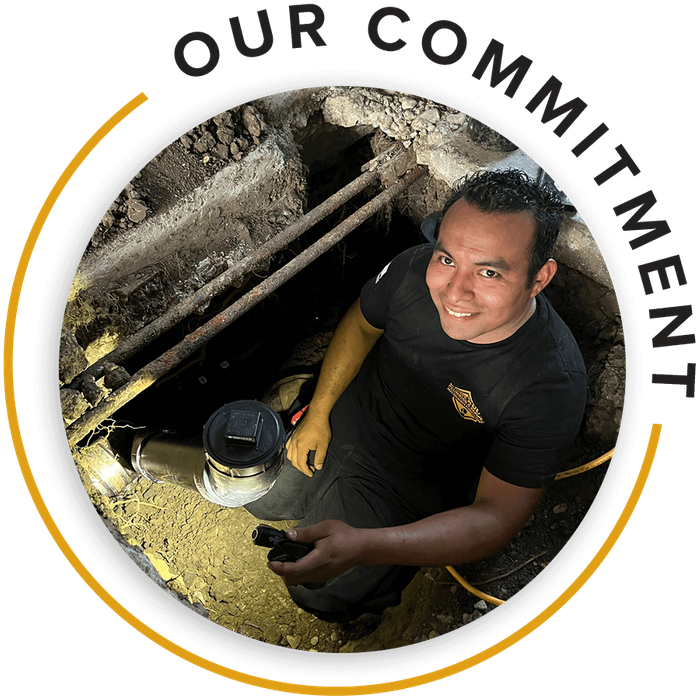 OUR COMMITMENT TO QUALITY
When it comes to choosing the best plumbing company in Silicon Valley, you want a team you can trust with your home. Knockout Plumbing & Repipe Inc. in San Jose has the necessary experience to handle any residential plumbing project, and with our commitment to quality, we do our best to ensure your satisfaction on every job. Don't let a plumbing issue ruin your day, week, or even your month. Contact or call Knockout Plumbing & Repipe Inc. right away to get your plumbing system functioning properly again as soon as possible!
SEE WHAT OUR CUSTOMERS HAVE TO SAY
Still not convinced that we're the best plumbing company in Silicon Valley? We could go on and on about how our clients love our comprehensive plumbing services, convenient service areas, and our unmatched attention to detail, but we think it's best to hear from our customers themselves! Check out our latest reviews and see firsthand why Knockout Plumbing & Repipe Inc. is the top choice among San Jose plumbers.

Responsiveness
Service provided was unclogging kitchen sink drain. Knockout was very responsive, calling and assigning a technician promptly, following through and quickly re-assigning a replacement tech when the first one had emergency, keeping the original schedule time frame. The plumber sent was efficient, thorough and able to fix the issue satisfactorily.

Professionalism
Definitely the best and most professional service we've ever received! Francisco Cabrera from Knockout Plumbing & Repipe came over for a plumbing need. During the time of the service, Francisco was very honest, professional and efficient. He brought shoe covers to wear when coming into the house. He even climbed under the crawl space to check things out. Francisco is definitely the image of Knockout Plumbing & Repipe. We will for sure be using their service and recommend them to all our friends in the future.

Value
This team was able to get the work done the same day. They also gave me a quote over the phone which no one else would do. When they got to my house, the job was going to cost more, but I think that is because I did not describe it well. We talked about it before any work was done, and the finished job was really nice. Knockout earned my trust.